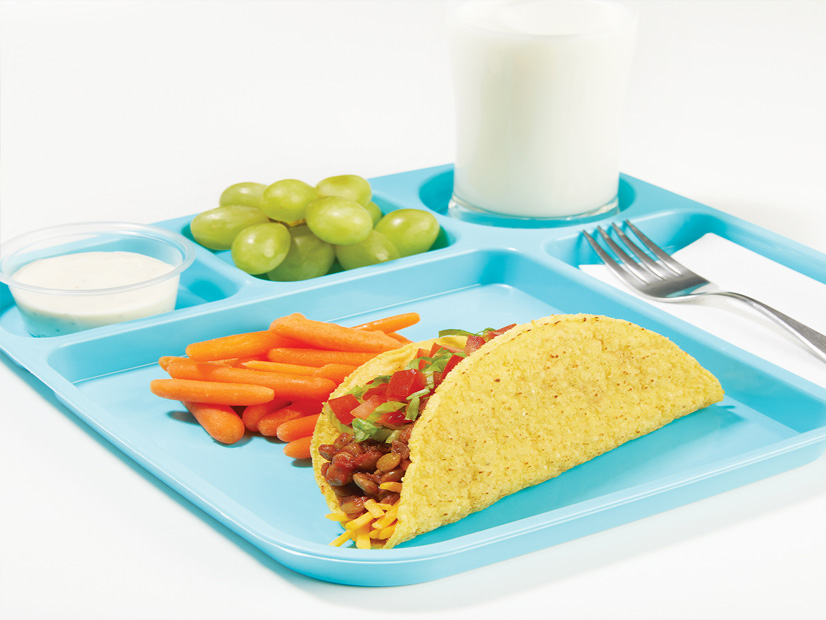 Nacho Average Lentil Taco
Servings
12 Nacho Average Lentil Taco
This fun taco dish is both healthy and delicious. It will be a hit with the entire family! Serve with your favorite taco fillings, such as sour cream, chopped tomatoes, shredded lettuce, and Cheddar cheese.
Ingredients
1/2 lb green lentils, dry

6 cups water

1 1/2 cups tomato sauce

1 tablespoon Southwest chipotle seasoning mix

1 teaspoon dried lime juice

8 oz. shredded cheddar cheese

Salt to taste

12 corn taco shells

Shredded lettuce (optional)

Diced tomato (optional)
Directions
1. Heat water over medium-high heat in a large pot.

2. Rinse lentils with cool running water in colander. Add rinsed, drain lentils to hot water.

3. Bring lentils and water to a boil, then reduce temperature to a simmer. Cook covered, stirring lentils gently and occasionally for 20 to 30 minutes until tender and cooked through.

4. While lentils are cooking, combine tomato sauce and chipotle seasoning and heat to 140° F.

5. Drain cooked lentils and immediately add to hot, seasoned sauce. Add powdered lime and fold lentils into sauce.

6. Add slightly mounded 1/4 cup of lentils into a taco shell. Top with 2 tablespoons of shredded cheese. Garnish with shredded lettuce and diced tomato, if desired.