Attention Nutrition Professionals:
USDA Professional Standards Compliance Has Never Been Easier
Getting You Back To The Things You Love
A New Era Of Training Is Here
Don't let USDA Professional Standards training add unnecessary work to your day. Our DONE FOR YOU staff development and tracking tool is the easy to use solution you have been looking for.
Customized district education website………DONE FOR YOU
Preloaded Education Plans & Lessons……….DONE FOR YOU
Individual and Group Tracking…………………..DONE FOR YOU
Automated Reporting in Excel & .PDF………..DONE FOR YOU
Peace of Mind re: Professional Standards….DONE FOR YOU
USER FRIENDLY INTERFACE
In our 20 years of experience in school nutrition we have come to understand that not everyone is tech savvy. This is why we built our training program to be extremely easy to use for even your least tech savvy employee.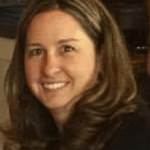 " So affordable! I definitely recommend School Food Handler! "
Erin Bronner
School District Director/Creighton School District
Click below to Schedule A Free Demo!