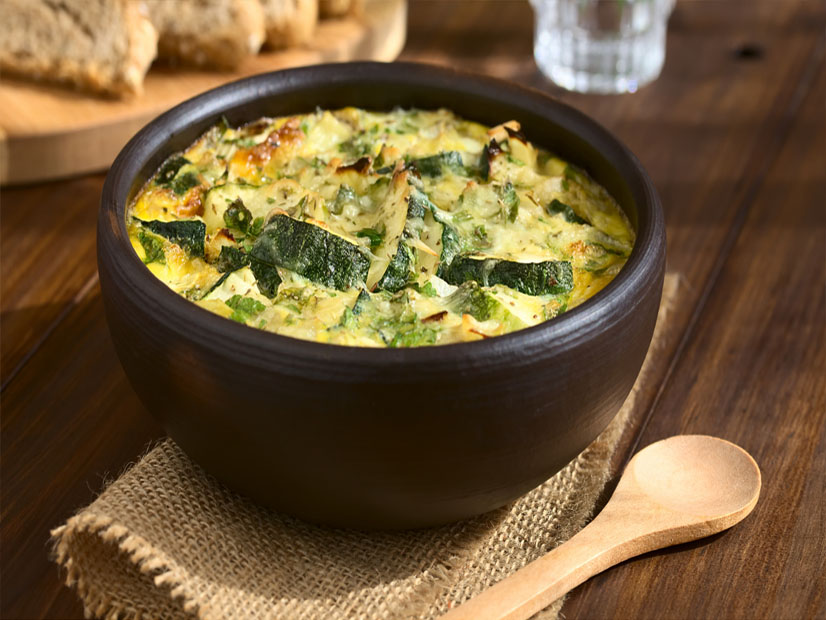 Breakfast Tacos
by the California Culinary Centers
Servings
33 Breakfast Tacos
Total time
1 hour 5 minutes
These breakfast tacos are a great way to start the day! Sweet maple flatbread, savory sausage links and protein-rich eggs, all topped with a bit of cheddar. Delicious!
Ingredients
Ingredient's list includes measure by weight or volume. Choose one measure,
either weight or volume, for the ingredient. Weight is listed first in bold.

66 each Flatbread. Maple Waffle

24 each Eggs, large, fresh, raw

½ cup Milk, 1%

1 teaspoon Salt, kosher

66 each Sausage links, lower sodium

16½ ounces Cheese, cheddar, shredded
Directions
To Prepare Vegetables

1. Separate the flatbread and place on a sheet pan with spacing between each round for airflow. Place the sheet pans in the warmer to defrost. When they are warm they are easier to work with.

2. Crack and beat eggs thoroughly.

3. Add ½ cup of milk and salt. Stir well.

4. Lightly coat steam table half pan with pan release spray.

5. Cook in convection oven at 300 degrees F for 15 minutes. Stir once after10 minutes.CCP: Heat to 155° F or higher for at least 15 Seconds

6. Tray sausage on parchment-lined sheet pan and cook in oven at 325 degrees for 5.5 minutes.CCP: Heat to 155° F or higher for at least 15 Seconds

7. Place two flatbreads at a 45 degree angle in a 1lb boat. Top each with one sausage link and one black #30 scoop of eggs. Sprinkle one purple #40scoop of cheddar cheese between each of the two flatbreads.
Recipe Notes
Crediting: 2 tacos = 2 oz Meat/Meat Alternate and 2 oz Grain equivalent
Nutrition Facts per Serving (2tacos)
Calories: 391 kcal | Fat: 19.8 g | Saturated fat: 8.7 g | Cholesterol: 39.26 mg | Sodium: 585 mg | Carbohydrates: 33.85 g | Fiber: 2 g | Sugar: 8.42 g | Protein: 16.98 g | Vitamin A: 184 mg | Vitamin C: 0.091 mg | Calcium: 126.91 mg | Iron: 1.8 mg