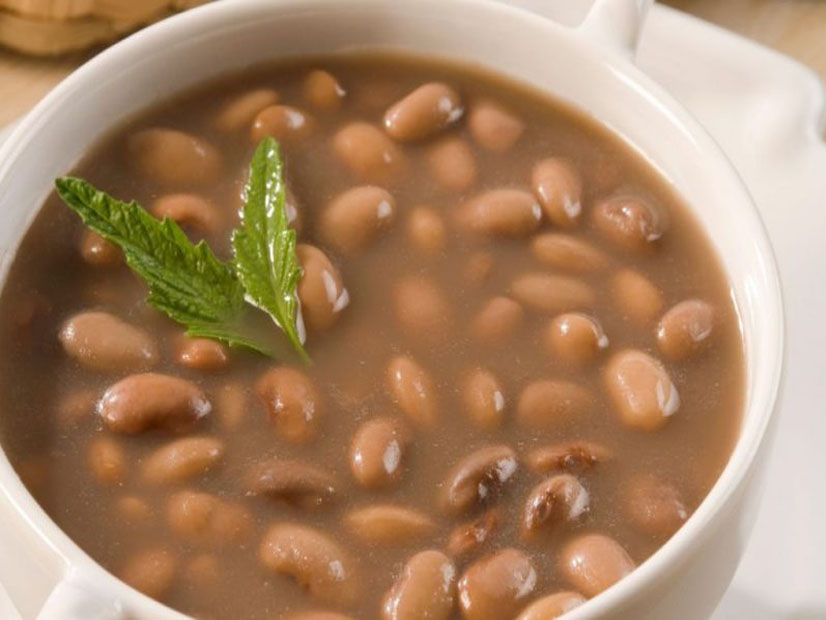 Veggie Pinto Beans
Recipe by Georgia Department Of Education
Servings
100 Veggie Pinto Beans
Total time
1 hours 20 minutes
These vegetarian pinto beans have lots of extra flavor from onion, garlic herbs and spices. A great side dish!
Ingredients
Ingredients list includes measure by weight or volume. Choose one measure, either weight or volume, for the ingredient. Weight is listed first in bold.

Beans, pinto (2 – #10 cans)

P13¾ pounds Oil, canola

¾ teaspoon Cumin, ground

1 tablespoon Chili powder

¼ cup Onion, minced, dried

¼ cup Garlic, granulated

¼ cup Oregano, dried

2 tablespoons Black pepper, ground

1 tablespoon Salt, kosher
Directions
1.Do not drain beans

2Combine oil and all seasonings. Add to the beans and mix well.

3.Place beans into 4-inch hotel pans.

4.Bake pinto beans at 350° F, covered, for 15 minutes.

5. Stir the beans and add a little water, if needed.

6. Return the beans to the oven, uncovered, for an additional 10 minutes or until the beans reach 165° F for 15 seconds.

7. Hold hot for service.
Recipe Notes Crediting:
One portion is ¼ cup – 1 oz. eq. m/ma