USDA Professional Standards Training
How does it work?
Starting with School Food Handler is not only affordable
It is now super easy as well

1
Click the blue "Let Us Help You!" button on the bottom right of this page and schedule a free webinar demonstration with our team.
2
Send us your employee names and school information and our team will set up everyone's profile for you. This means there is zero data entry required by you to get started.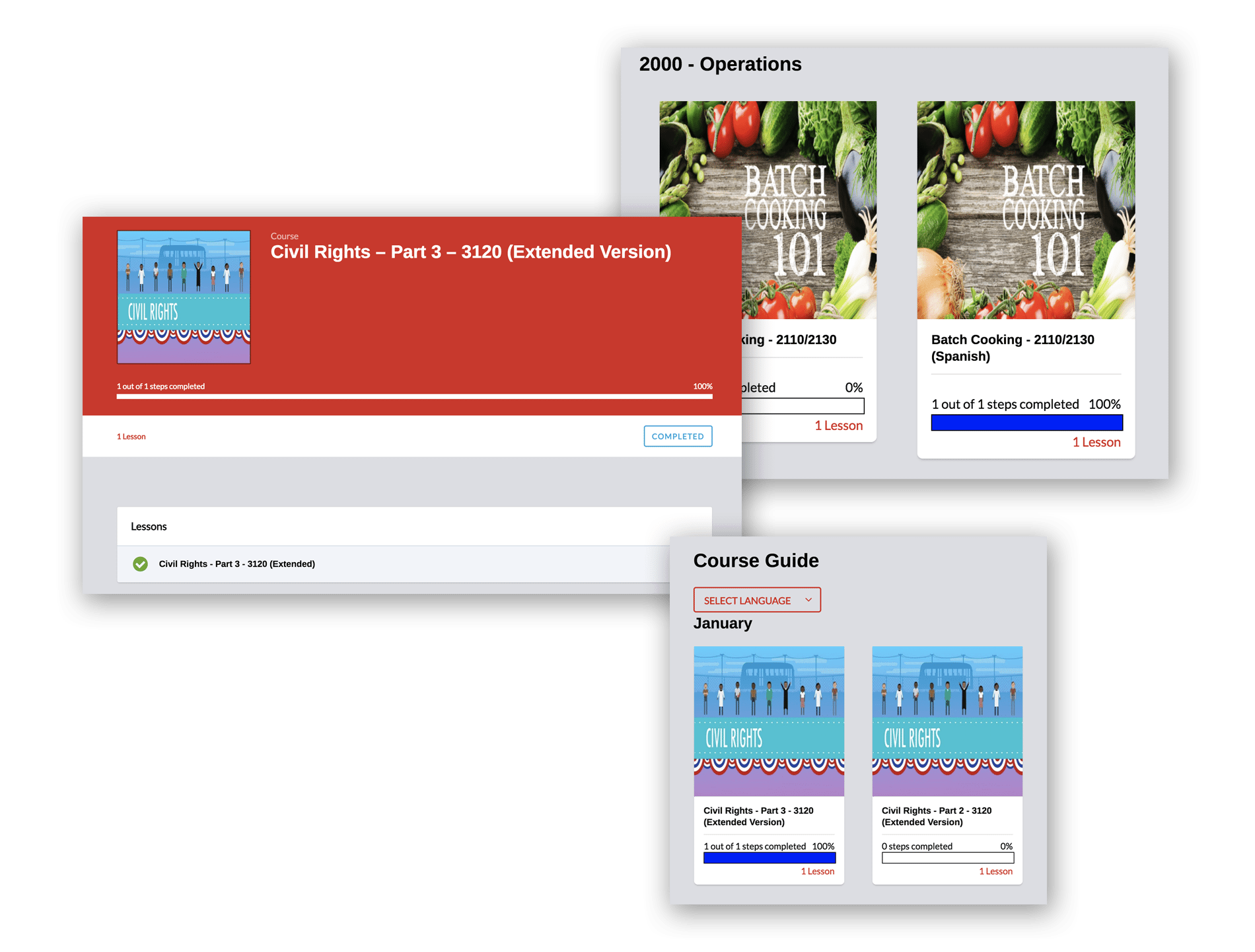 3
Assign trainings to your district's Course Guide by selecting from our extensive list of pre-loaded lessons.
4
Send your managers and staff our quick start guide and training video along with their usernames and passwords.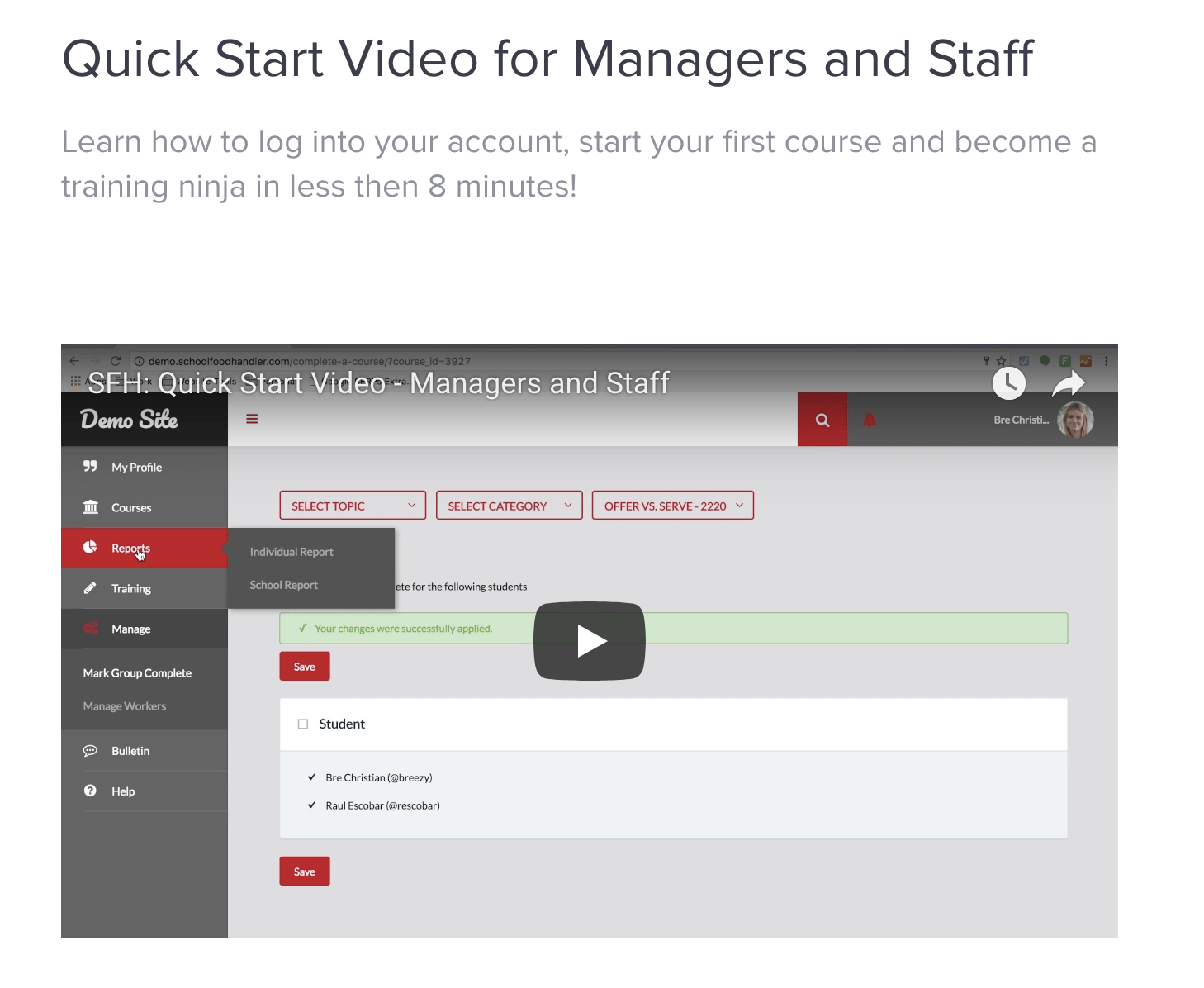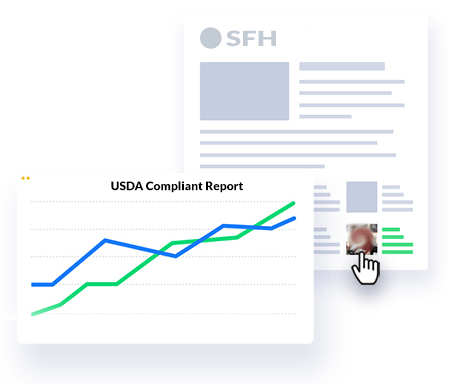 5
Sit back and let the Done For You School Food Handler system train and track your staff's progress!
" Best investment I have ever made! "
Kristin Soulsby
School District Director/Madison School District