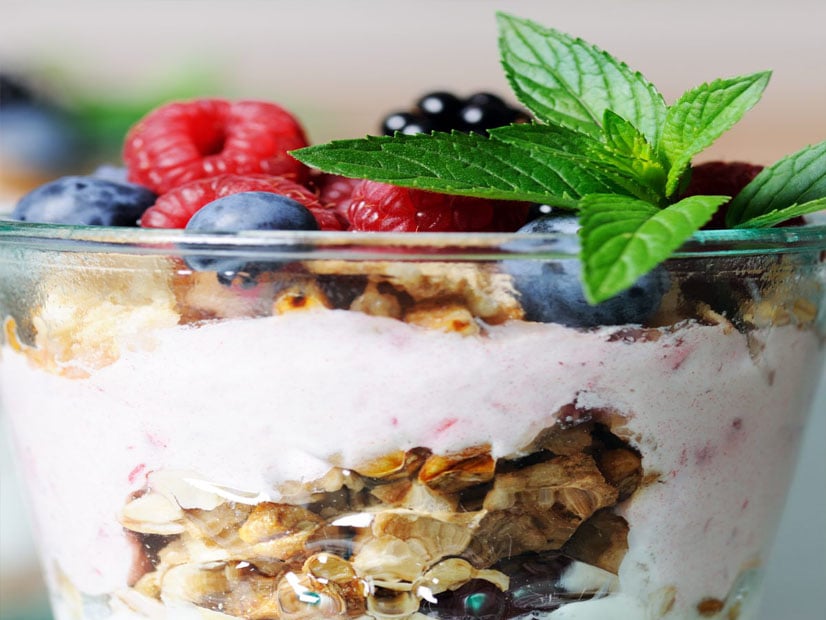 Strawberry Yogurt Parfait
Servings
8 Strawberry Yogurt Parfait
This strawberry parfait recipe combines fresh fruit, Greek yogurt and crunchy granola for an easy breakfast. Pack the parfait in a mason jar for a healthy breakfast on the go.
Ingredients
2 cups strawberry Greek yogurt

4 cups mixed berries

1/2 cup granola (optional)
Directions
1. Let each child build their own parfait.

2. Starting with the yogurt, layer yogurt and fruit until you reach the top of the cup.

3. Add a tablespoon of granola on top for a little crunch, if desired.