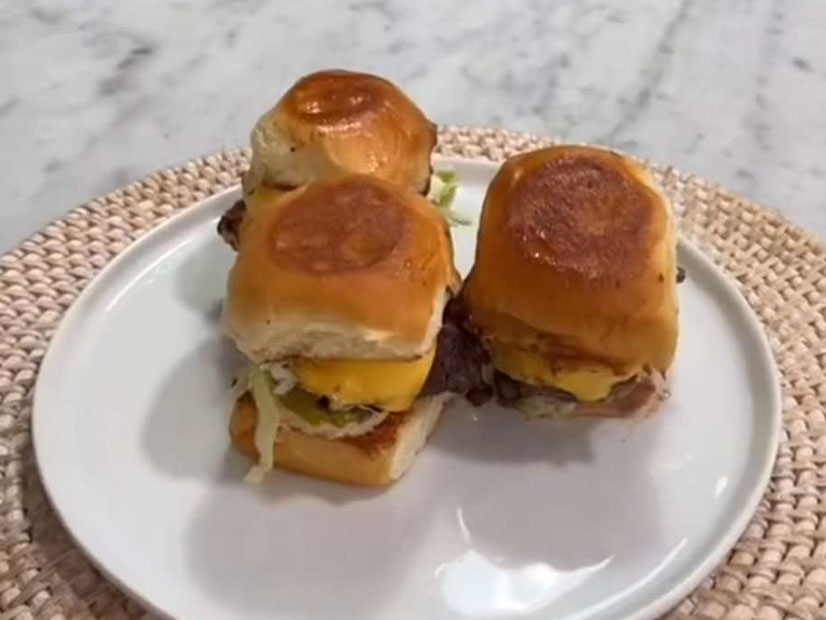 Sliders
Recipe by @emmanuel.duverneau on Instagram
Total time
1 hour 5 minutes
Sometimes you're just in the mood for a good ol' juicy hamburger. The type that's succulent and gloriously flavorful. But when you're entertaining, cooking hamburgers for a crowd is no easy joke.
Ingredients
80/20 ground beef seasoned with salt and freshly ground pepper

Shredded Iceberg lettuce

Oval hamburger dill pickles

1/2 Onion chopped into small cubes

1 Hawaiian roll pack

American cheese or cheddar cheese slices

Special Sauce

3/4 cup mayo

1 TBS yellow mustard

1 1/2 tbs ketchup

2 TBS chopped dill pickle

1/2 TBS red wine vinegar

1 Tsp garlic powder

2 Tsp onion powder

1 Tsp paprika
Instructions:
1. Season hamburgers with salt and pepper.

2. Divide the beef into 10 small sliders.

3. In a pan add oil and cook onions until fragrant

4. WIn a pan add oil and cook onions until fragrant.

5. Slightly smash burgers. Flip over and cook until desired doneness.

6. Slightly toast each Hawaiian roll. Add a small cheese slice to each burger and let melt.
Assemble burgers.

7. Place sauce, 1 pickle slice, and lettuce to each bottom bun

8. Then add your hamburger patties and top buns and enjoy!