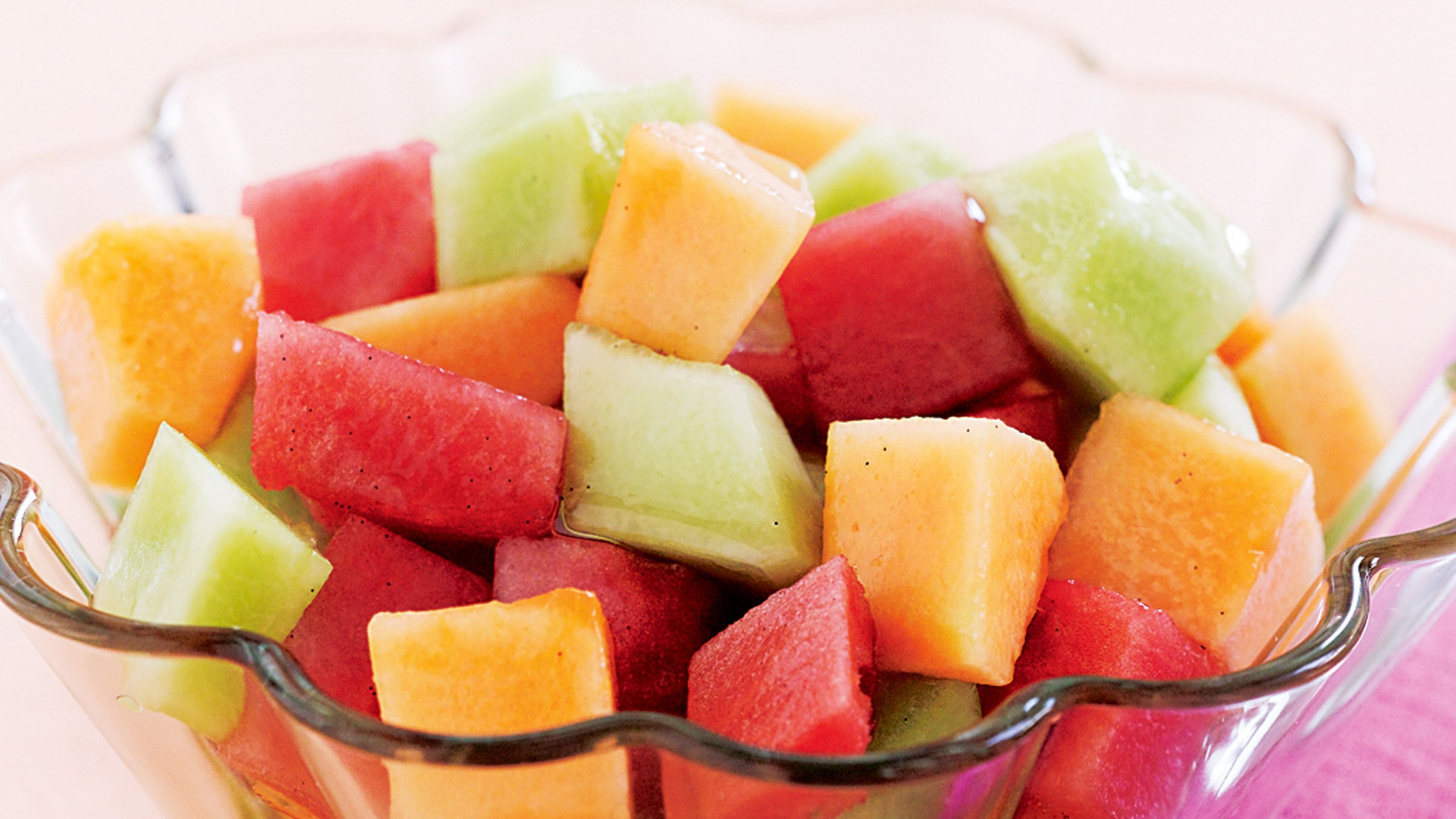 Melon Medley
Recipe by Chef Brandon Durio at Cherry Creek in CO
This salad comes loaded with a refreshing mix of lettuce greens, ham, turkey breast, cheese and other fabulous toppings! This yummy salad is a delicious, healthy, and filling meal option that students, teachers and parents will love!
---
Ingredients
5 Pounds Honeydewn

4 c Pounds Cantaloupe

8 oz Pounds Watermelon
Directions
1. Wash with vegetable brush, remove rind, and dice. Mix all three melons together. Use a 4 oz spoodle to portion medley into 5 oz OVS cup.

2. To add a little variety, Brandon recommends adding 2 Tablespoons of Tajin and a half cup of mint or basil chiffonade to every 48 servings.
RECIPE VIDEO