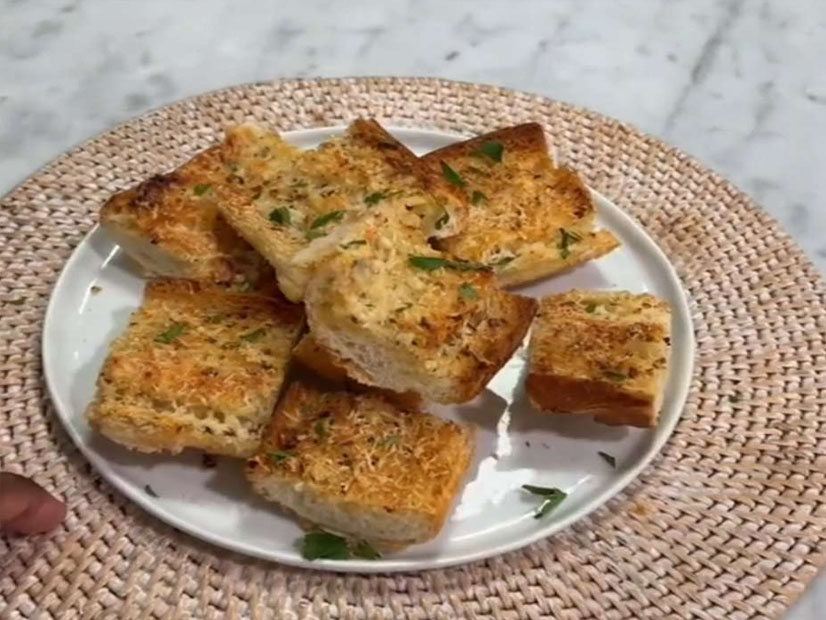 Garlic Bread
Recipe by @emmanuel.duverneau on Instagram
Total time
1 hour 5 minutes
Here's how to make the BEST garlic bread! Two classic garlic bread methods: toasted and crisped under the broiler, the other soft from being wrapped in aluminum foil and heated in the oven.
Ingredients
1/2 of a fresh French baguette

5 Tbsp unsalted butter

1/2 Tsp red pepper flakes

1 Tsp dried basil

3 Garlic cloves, minced

1/2 Tsp Salt

Parmesan cheese

1 Tbsp chopped parsley for garnish. (or you can add it to the the butter mixture)
Instructions:
1. Preheat oven to 425°. Soften butter and add minced garlic, red pepper flakes, dried basil, and salt and pepper.

2. Mix together. Cut a fresh baguette in half and slice one half open.

3. Spread the butter mixture on both sides and top with Parmesan cheese.

4. Place on a baking pan lined with parchment paper and bake for 12-16 minutes or until cheese is melted and bread is crispy.

5. Cut into individual slices and enjoy!